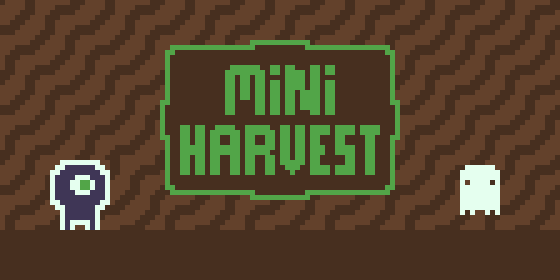 Mini Harvest - v1.0! (now Mac OS compatible)
Update Coming Soon-ish! (Also streaming!)
Update 0.0.2

Will include: ???
join in on the stream or follow if i'm offline! I'll be working on updating Mini Harvest within the next week/month!
follow my twitch for streams: https://www.twitch.tv/schwende...

and follow my twitter for updates: https://twitter.com/Schwender_...
What's planned?
chests to store items
more plants/crops
earn a currency by selling crops
a shop to buy new crops
seasons
new tools and way to buy tools
a bigger window (so it's not so tiny!)
and more...
please note all of this won't be final, so some changes might be added/removed from the list because of reasons
Get Mini Harvest - v1.0! (now Mac OS compatible)